Steel Slo Used in Chicken Feed Factory
2019-08-29
Corn storage silo is used in feed cfactory frequently, and equipped with small capacity hopper silo as surge bunker. Below is one of our grain silo case used in the chicken feed line: two sets 1500 ton corn storage silo with full set auxiliary and three sets 30 ton feed silo.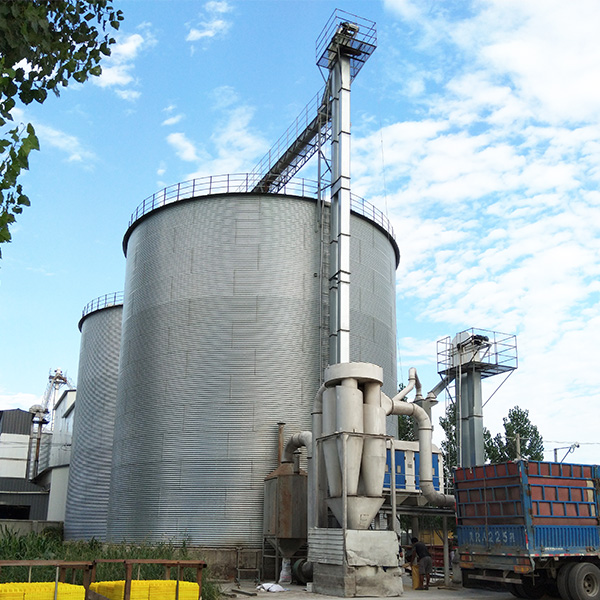 Above picture includes two silo body, elevator, precleaning system, material pit, iron removal, drum scree, etc. When the truck is coming, the corn will be discharged into the material pit, and after the iron removal, duct removal, the corn will be transported into silo through elevator. When workshop need, the corn stored inside silo will be unloaded down workshop to make chicken feed.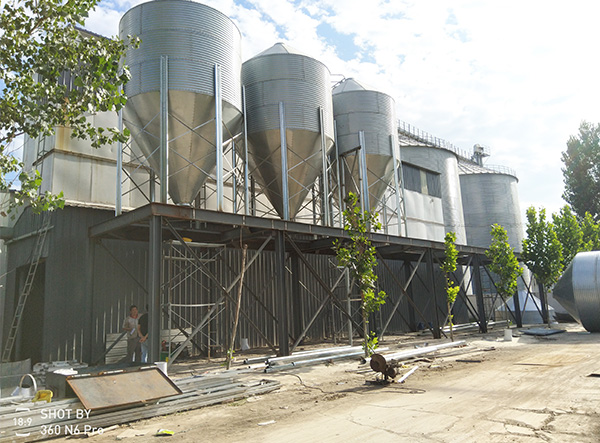 Above small hopper silo is used to store finished chicken feed, with 30 ton capacity for each one single silo. Truck will be under the hopper silo to get chicken feed.