■ Specifications
The Bolted Silo is also called piece assembly silo, it's bolt connection type silo, the silo body can be connected by high strength bolts, so no matter what size you need, all parts can be loaded into container, which is easy to transport and save freight. The diameter is 3~10m, silo volume can be up to 2000m3.
Structure of Bolted Storage Silo
Silo body is divided into top cap, middle straight silo body and lower cone. The whole silo body is no longer a wholly welded structure but divided into sections longitudinally and pieces horizontally. Each chip-type silo body is connected with flange bolt. Plus rubber seal strip, the whole body is formed.On the bottom of silo ,it is connected with screw conveyor ,the cement or other material could be conveyed to mixer or batching system .Dust collector is installed on the top of silo for environmental protection .
With mature technology, the silo is reliable in strength and airtight and can be produced very economically. The separate segments- sealed according to the special applications are prefabricated in units, which can be transported by all usual possibilities. The silos will be delivered with oblique, flat or without roofs.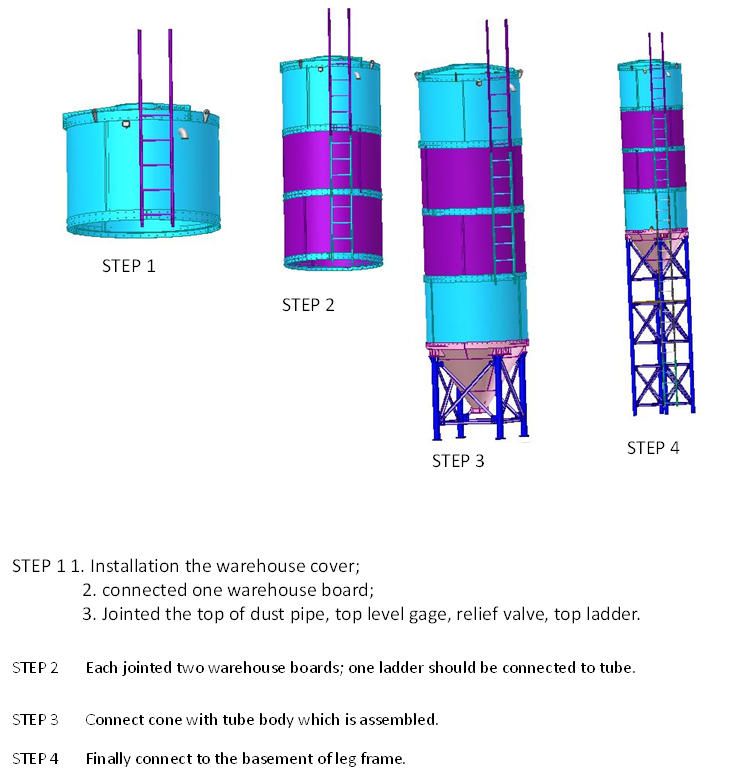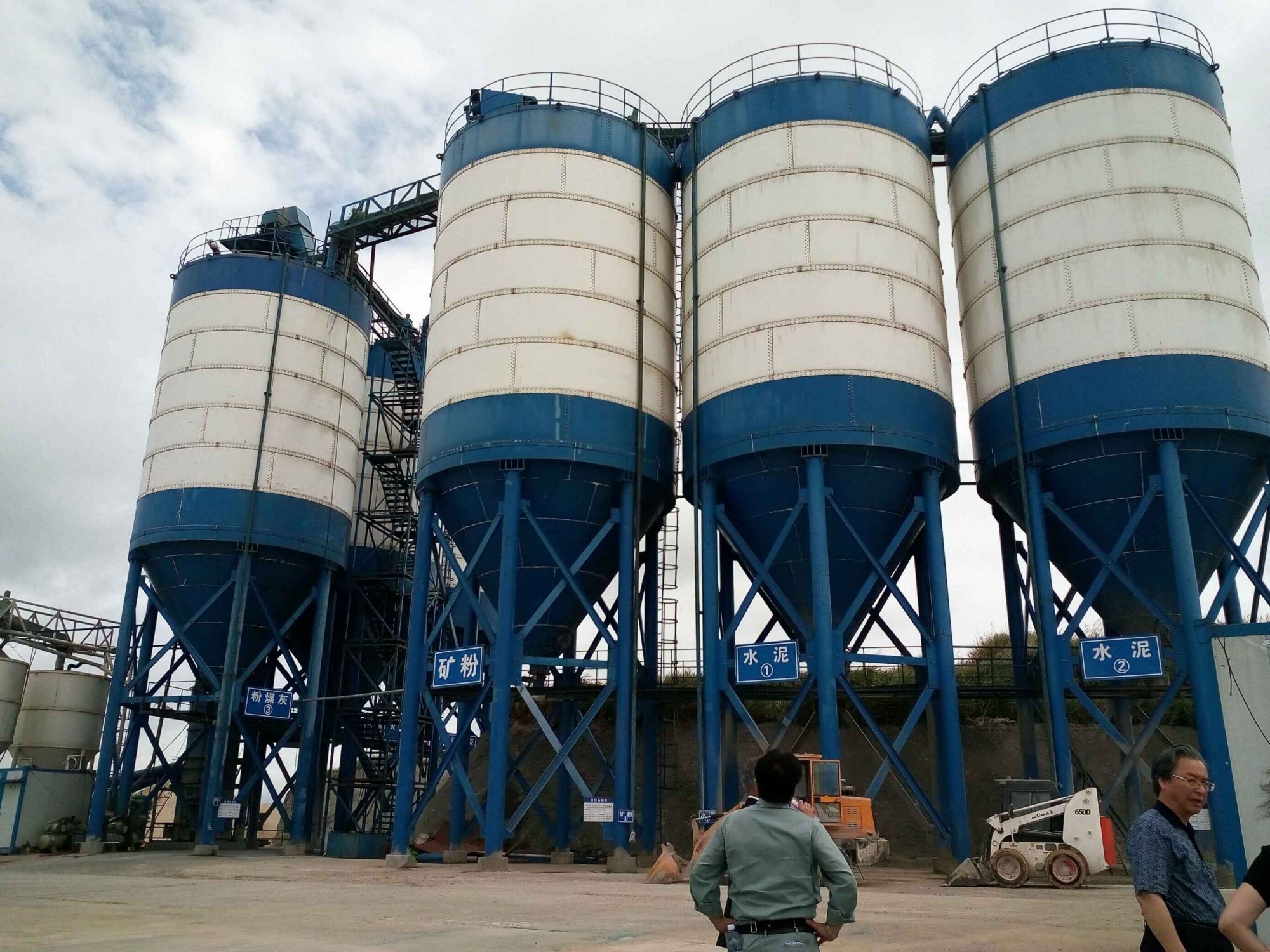 Used for: Powdery and coarse bulk materials as cement, lime, gypsum, fly ash, different binder materials, gravel, limestone, sand and different chippings.
Application: Loading and unloading plants, Dosing-Weighing and Mixing plants, Preparation plants, transitional silo.
Advantages: Designed and statical optimized silos, precise elements due to industrial fabrication.
Short and cost-economic construction, erection seasonally independent.
The discharge height depends on the method of discharge, withdrawal by conveyor or bulk loading on truck. The cone angle can be designed according to customer's requirements.


Bolted Cement Storage Silo Technical Parameter:

Name
Diameter of silo body
intermediate barrel in sections
Cylinder body height (mm)
Cone Height (mm)
intermediate barrel in Pieces
Thickness of plate (mm)
Cylinder thick
Cone thick
30T
3160MM
2 Sections
3500
2000
8
4
5
50T
3 sections
4260
2000
12
4
5
100T
6 sections
8700
2000
24
4
5
150T
9 sections
13000
2000
36
4
5
200T
4000MM
8sections
11360
2500
32
5
6
200T
4500MM
6sections
8700
2800
24
5
6
300T
5300MM
6sections
8700
3800
24
6/5
8
400T
6800MM
8sections
7300
4700
32
6
8
500T
6800MM
6sections
8700
4700
24
6/8
8
800T
8000MM
7sections
10100
5700
28
6/8
10
1000T
8000MM
9sections
13200
5700
36
6/8
10
top cap:Two pieces at one section
lower cone: Divided into upper and lower sections, of which the upper section is large cone, including 4 pieces while the upper one is small cone, including 1 piece.