■ Specifications
Brief introduction of Cement Storage Silo

Cement silos, also called cement storage tank, are used for the storage of cement mixtures.This steel silo capacity is available from 100 tone to10,000 tone, and the cement steel silo diameter is different from 5m to 30m. A cement silo structure can be a spiral steel silo or a
bolted steel silo
based on differnent customer requirement.
It is important to note that the materials and the design of a cement silo will vary with the cement product, as we all know, not all types of building materials are conducive to keeping cement mixture from caking or absorbing moisture. For example, a silo that is structured to protect the integrity of soda ash may not work as well with lime. Along with the ingredients of the concrete, the configuration of the cement silo will be slightly different for products that are identified as high performance concrete or self-compacting concrete.
During the past years, among all our cement silo projects, we do cement storage silo in sea port, cement storage in mixing plant, cement storage for road building, etc.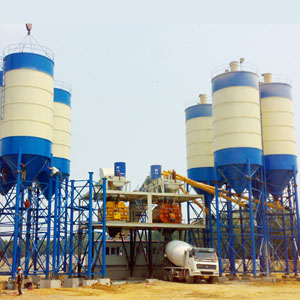 Small mobile cement silo in the way building Big cement steel silo with 10000ton
Requirement for Cement Silo:

1. Cement powder is easy to absorb moisture under air, so the cement storage silo should have good air-tightness to ensures the cement powder dry all the time.

2. Cement is widely used for construction project, cement mixing plant, so automatically conveying system is in need for cement steel silo, which saves time and labor cost for customer.

3. Cement is easy to freeze under low temperature, so the cement storage silo should be equipped with the temperature control system.

4. Corrosion resistance of cement is poor, so the cement storage silo should have good anti-corrosion, then this cement container can be used for much longer time.

Features of Cement Silo:

1. Moisture resistance: adopting German coiling technology, which ensure the silo good sealing feature.
2. Long service life: over 30 years design working time.
3. Save material cost: cylindrical shape of the cement silo save customer lots of area & material cost.
4. Customized storage design and solution: all the steel silo design is finished by our professional team through several revises.
6000 Ton Cement Silo Drawing: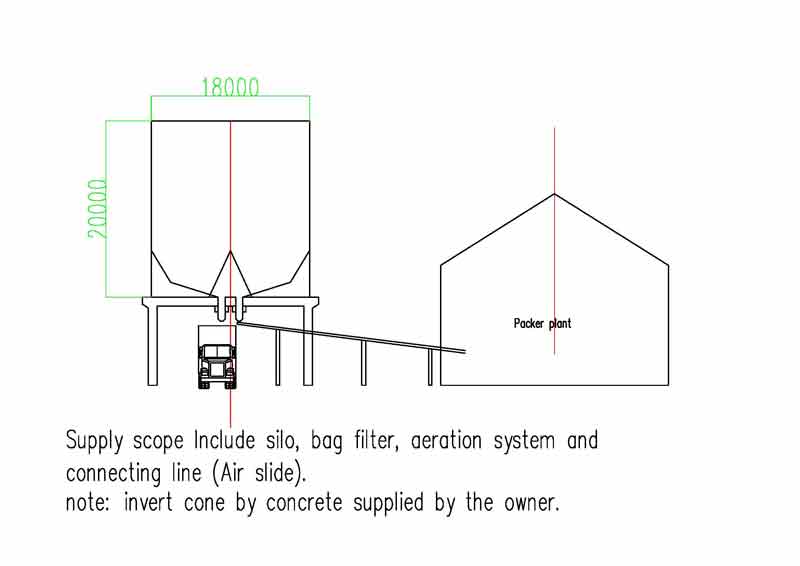 Explanation for this cement steel silo design:
Above is one of our all all cement silo designs, which cement silo design shows how to unload cement: the invert silo (buffer silo) will reduce the pressure, at the same time, the cement powder will down to the slope on silo bottom, then the aeration system will help to unload the cement powder into truck or packer plant.
How to install small bolted cement silo for the mixing station: