Steel Silo Installation Step
2021-12-02
1. Prepare civil work for silo concrete foundation.(The silo foundation including concrete flat bottom and all steel structure flat bottom, final solution depends on the local site requirement and the silo capacity as well as silo size)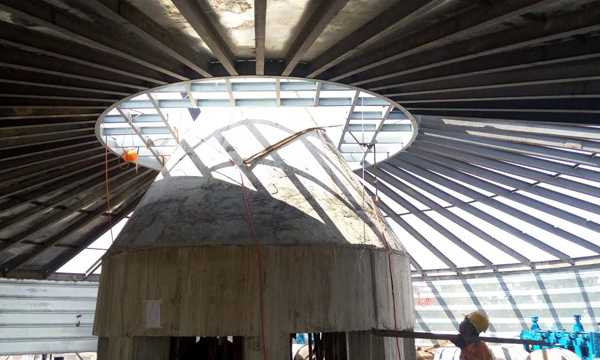 2. Make the upper ring and put it in the middle of the silo, prepare installation steel frame to locate in the correct place, put away bending machine, forming machine, and raw material galvanized steel plate in the center of the silo. Start the installation tools, bend the galvanized plate in a circle and form it as 5 layers someone will measure its width and length to keep the rolled plate in right situation.
(Along the horizontal cutting edge on the first lap, make it on the same horizontal level)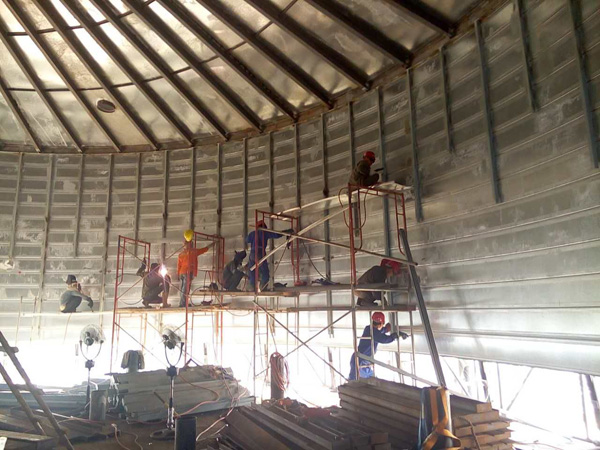 3. Install the silo roof, weld the purlins as designed in a circle, and connected to the upper ring.(Welding purlin is designed according to the drawings)
4. Welding silo roof cover plate and silo inside stiffeners.
5. Continue to bend and form the coil galvanized steel plate.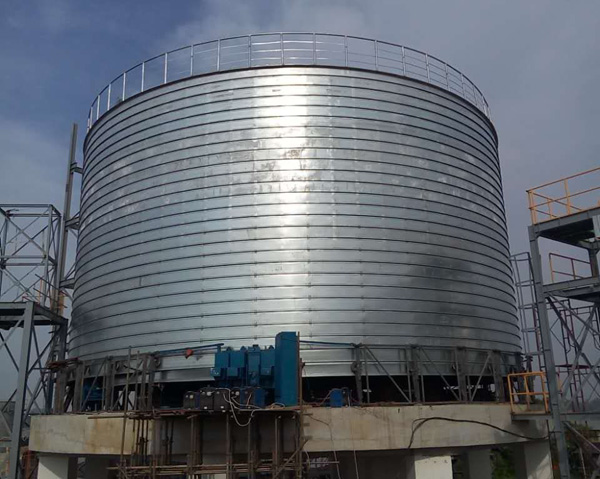 6. Reaching the design height.